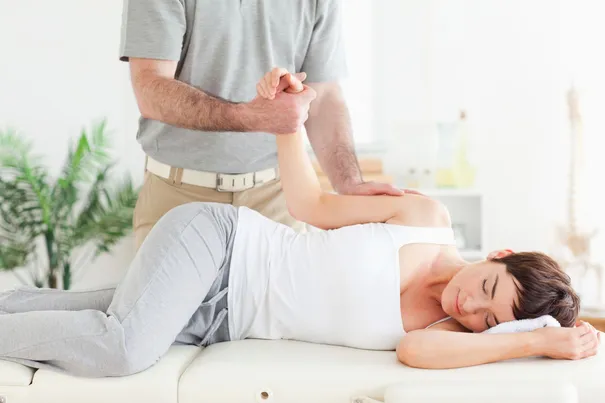 Dr. Jodi Cappello and the team at Cappello Chiropractic in Verona, NJ, offer chiropractic adjustments and other natural techniques to help you achieve optimal health and pain relief.
The Role of Chiropractic Adjustments in Pain Relief and General Health
Whether you're living in pain or simply tired of living less than your best, adjustments can help. Below, Dr. Cappello and the team at Cappello Chiropractic in Verona, NJ, share just a few of the various ways that chiropractic adjustments can naturally relieve pain and improve your overall health and wellness.
Adjustments Naturally Eliminate the Source of Pain
Though there are many reasons for neck and back pain, many of those reasons begin with a misalignment in the spinal column. A misalignment puts undue stress on the muscles, nerves, discs, and other spinal components. Restoring alignment relieves that pressure, eradicating the source of pain.
Adjustments Remove Restrictions in the Body
From misalignment to tension, there are many things that restrict your movement as well as your blood flow. Adjustments both restore alignment and relieve tension, which restores your range of motion and improves your circulation.
Adjustments Improve Nerve Function
A spinal misalignment often leads to a herniated disc, which in turn leads to a compressed nerve. Nerves are responsible for sending messages between the brain and the body, and they control everything from muscle movement to organ function. When they become compressed, it can cause everything from pain and discomfort to ongoing health conditions.
Adjustments, however, relieve pressure from the discs, which relieve pressure on the nerves. This leads to improved nerve function and overall improved health and wellness.
Adjustments Improve Sleep, Energy, and Mood
Adjustments can have a significant impact on your entire life, including your sleep, energy levels, and mood, for several reasons. Removing restrictions in the musculoskeletal system both relieves pain and improves circulation, both of which can help you achieve more restful sleep. They also help eliminate fatigue, as the body is no longer suffering.
Better sleep and more energy positively impact your mood, but they don't stop there. When you are more energized and pain-free, you are more apt to exercise, which further improves circulation and sleep. Exercise also releases endorphins, which improve your mood and act as natural pain relievers.
Adjust your spine as well as your outlook on life by visiting Dr. Cappello at Cappello Chiropractic in Verona, NJ. You can schedule your chiropractic adjustments by calling our team at (973) 306-0043 today.